Protecting you is our top priority
Visa has developed a program that helps ensure that payments are made by the rightful owner of the Visa account, to make online purchases more secure. We aim to make your online transactions as secure, fast and convenient as purchases you make in a store.
By working closely with participating merchants and issuers, Visa helps protect your card against unauthorized use when you shop online.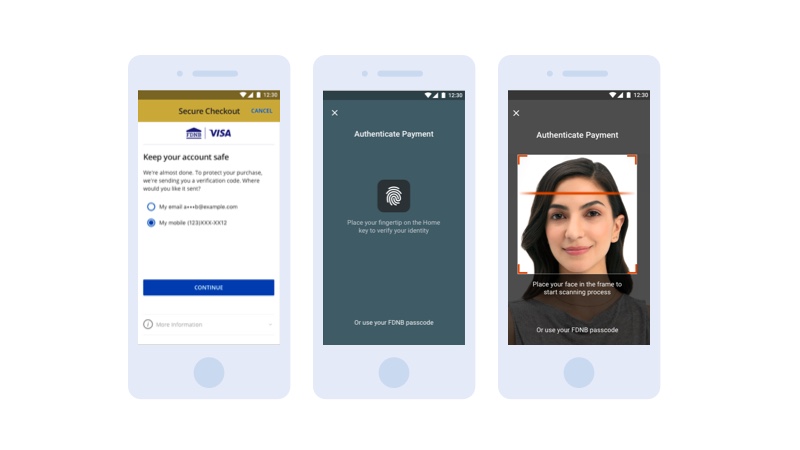 How does it work?
When you shop online and see the Visa Secure badge on participating merchant sites, this means your online purchases are secured with Visa. Visa has developed a program that helps confirm your identity when you make an online purchase. This service helps make shopping online more secure by protecting against unauthorized use of your Visa card.
Whether you're using a desktop, mobile or other digital device, you may be guided through an additional check to verify your identity. This helps your issuer know you're really you, and it better protects you from fraud.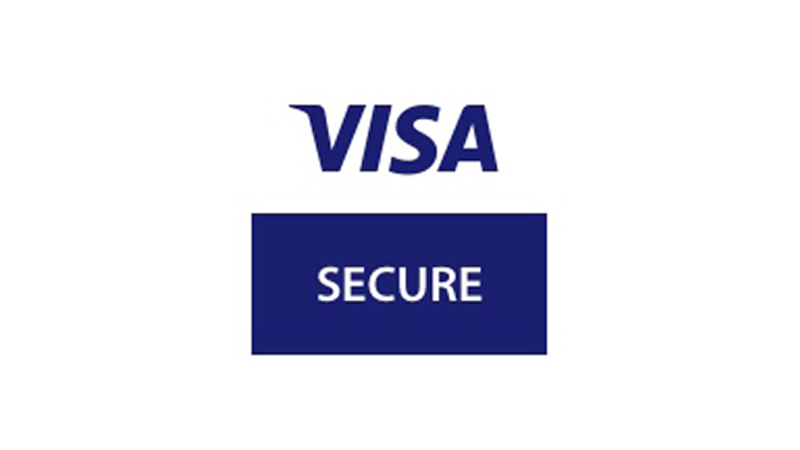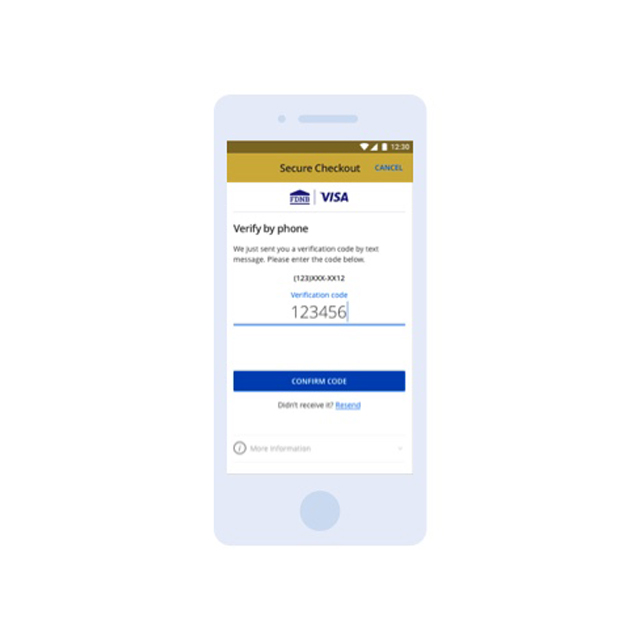 Step 1
Your issuer is working behind the scenes when you're shopping online, using advanced technology to confirm your identity. If there's any doubt—such as when you use a new device or make an unusually large purchase—you may be asked by your issuer to provide more information to confirm the purchase.
For example, you will notice a message or screen after you've entered your Visa card details. This is your issuer communicating with you directly. Your bank has a number of tools that can help verify your identity such as a one-time passcode or biometrics. If you encounter this extra step, simply follow the instructions on your screen to verify your identity. Step 2
On the other hand, if you don't get prompted with an additional check, this means the security check is likely happening in the background and you may see a revolving wheel on your screen as the security check is done. Your issuer is simply verifying your purchase to see that everything is as it should be.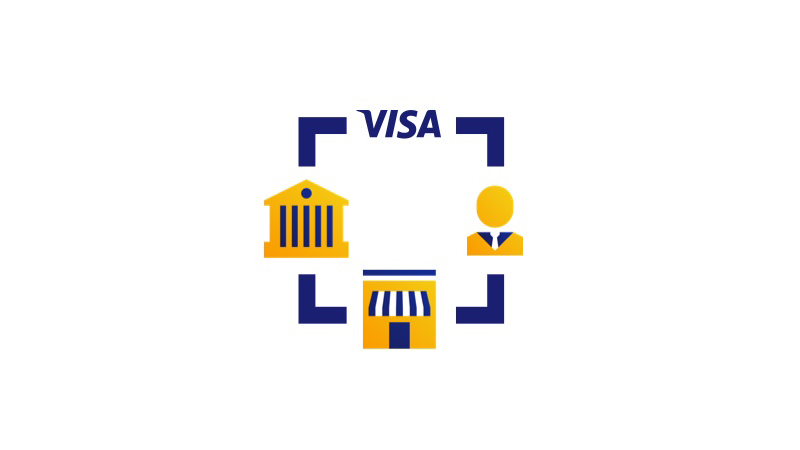 Contact us for more information on Visa Risk Solutions
Contact your Visa card issuer directly for more information.